The Water Challenge is a fantastic opportunity to build some healthy habits for yourself AND raise money for WaterAid. Your fundraising supports the work we do in ensuring communities have access to clean water, decent toilets, and good hygiene.
So here's how to make the most out of your fundraising efforts:
Complete your registration by uploading a profile picture and writing a brief explanation as to why you're taking the challenge. The more personalised you make your fundraising page, the more likely it is that visitors will drop you a donation.
Send an email to your friends and family explaining what you are doing and the link to your fundraising page.
Update your social media throughout the Challenge, posting pictures of how you're coping to remind your network to donate.
Ask someone you know to take the challenge with you. Engaging your friend or family member in a friendly rivalry will make the challenge more fun, keep you more accountable, and make you 43% more likely to raise money.
Donate to yourself: Keep count of what you'd normally spend on drinks, like a morning coffee or after-work drink and donate that to yourself.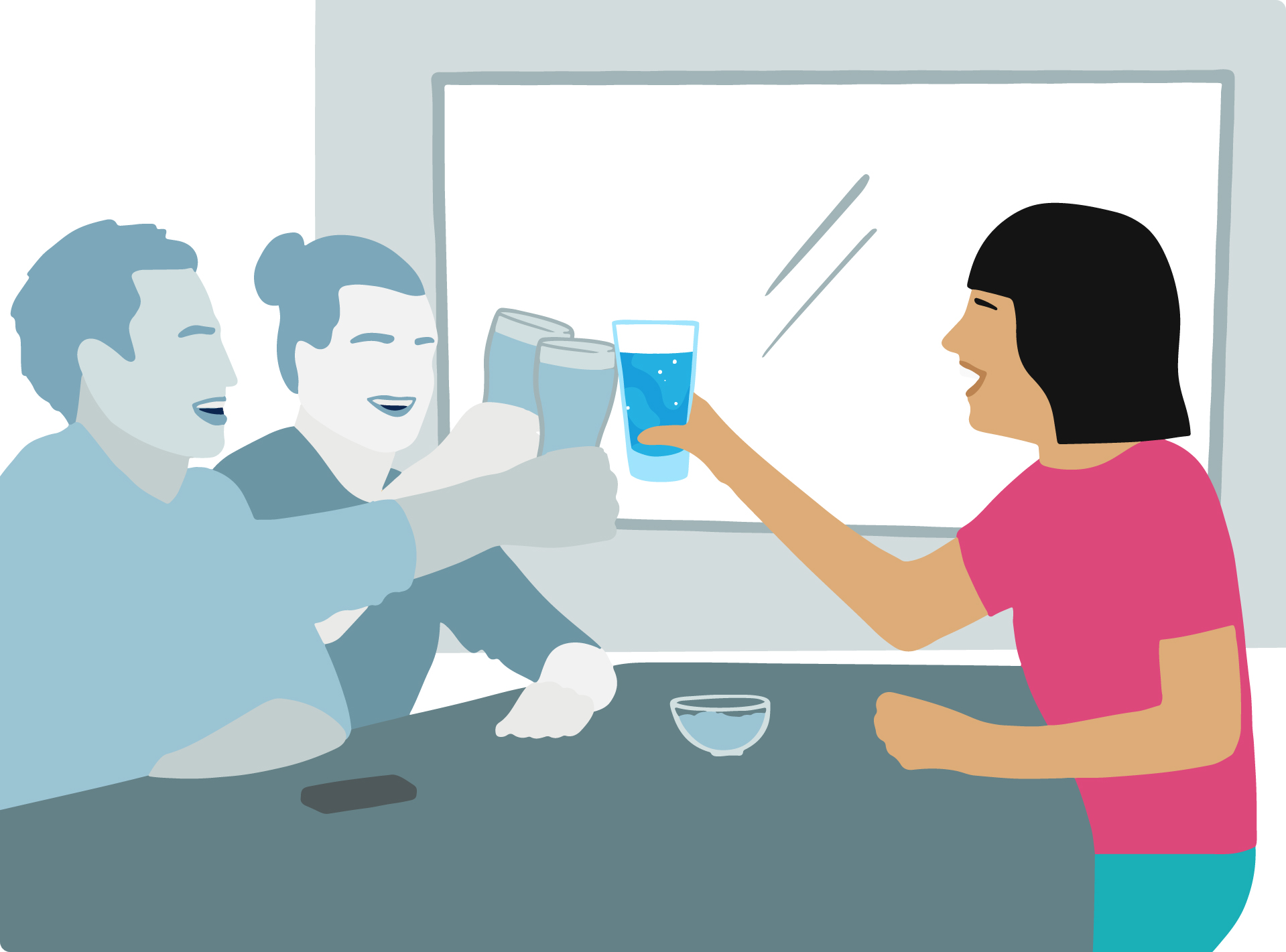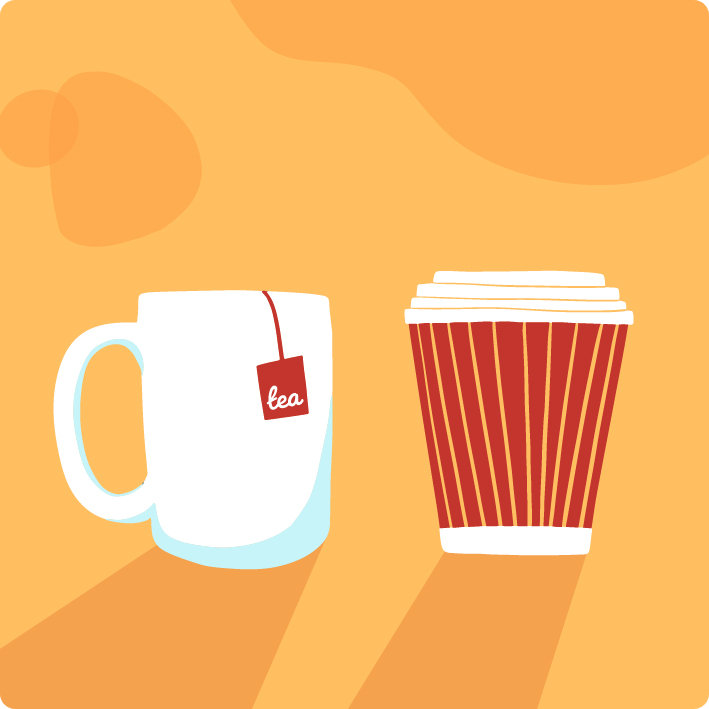 Update your email signature: Add a Water Challenge email signature to let your workmates know you're taking part. Download one from our resources page.
Hold a fundraising event, like a bake sale or movie night to raise funds for your efforts.
Dollar match: Ask your employer to dollar match! Find out how to dollar match!
Display Water Challenge posters around work, sporting club, and school.
Stay in touch with Water Challenge updates by liking WaterAid on Facebook, Instagram.
Email your workmates

letting them know you're taking part. You can use this one we prepared earlier:
Hi
As you might have heard, I'm taking part in The Water Challenge 2022 to raise money for WaterAid. They're a great organisation that's trying to reach everyone, everywhere with clean water, decent toilets and good hygiene within a generation.
Could you please sponsor me?
Every dollar you contribute can make a real difference for the 771 million people without access to water.
You can donate at www.waterchallenge.org.au
Thank you so much for your support – I really appreciate it!
Regards,
During last year's Water Challenge, these were the 7 most effective tactics our fundraisers told us they used:
"I asked for donations via Facebook"
The easiest and most popular way to fundraise is to give your friends updates about your progress over Facebook, Instagram, or your social media platform of choice.
We recommend sharing a few key milestones with your friends:
Before you begin - Immediately after you sign up, let your friends know that you've committed to drinking just water during March. Your friends might not all donate straight away, but they'll certainly be impressed by your decision to give up your favourite drinks for the month. And who knows – they might even want to join you!
Day 1 – Let everybody know that your Water Challenge has begun. Remember to let your friends know how much you'd like to fundraise.
During the challenge – It's good to keep your friends updated on your progress at least once or twice a week. We recommend sharing updates in those moments when the challenge is extra difficult, like when your colleagues are grabbing coffee without you, or when you're stuck on tap water at the pub.
World Water Day (22 March) – This is a great opportunity to reflect on the importance of clean water and why it's so important. We'll be creating some content around this time for you to share with your friends, so keep your eyes on our social media pages.
The final day of the challenge – Your friends will want to know whether you've managed to last the month without your favourite drinks. We recommend writing a blog post or sharing a video to celebrate your achievement.
Facebook isn't just useful for public posts, though. We find that sending your friends a private note over Messenger or sharing your fundraising page in an intimate Facebook group can be very effective.
"My family donated to me"
If there's one group of people you can count on to support you, it's probably your family. Tell Mum, Dad, Grandpa, Grandma and your sister and brother what drinks you'll be giving up in March and ask them to bring pride to the family name by making a donation. And if you're sick of getting socks for for your birthday, it might even be worth asking them for a donation in lieu of a present.
You'll be surprised how nice it feels to give yourself a donation – you feel satisfied in knowing your money is helping to change lives, while feeling the joy of both giving and receiving. Many people like to donate to themselves immediately after signing up so that they don't have to stare at a fundraising page that reads $0.
By putting your money where your mouth is, you're also setting a great example to family and friends by showing them you are invested in the challenge you are taking and the work WaterAid does.
"I used the features on the fundraising website"
Once you log-in to the Water Challenge website, you can access your fundraising dashboard. From here, you can:
Send emails and text messages to your friends to request sponsorship
Write a thank-you message to everybody that donates to you
Set custom donation amounts and create additional fundraising challenges (i.e. "Donate $20 and I'll write you a water-themed poem"; "Donate $100 and I'll do the challenge for an extra week")
Share your page over social media or email
Create a team and invite your friends to join you
Increase your fundraising target
Change your profile picture and event cover photo
Write and share blogs, photos, and videos
Download fundraising resources
"People gave me money in person"
When your friends ask you what you've been up to, don't just say "Not much". Tell them that you've committed to give up your favourite drinks for all of March! Often the best conversations we have don't happen over the internet but in person and your friends and family may well want to donate cash to you on the spot.
Feel free to accept their generosity, so long as you don't forget to donate the money onto your fundraising page. The easiest way to do this is to make a donation to yourself from your credit or debit card. If they'd like a tax receipt, use their name, address, and email address when making the online donation. Alternatively, you can donate the cash directly to WaterAid by using one of our Pay-in forms.
"I asked for donations from people in my workplace or community"
Let your colleagues, teammates, club members, and fellow congregants know what you're up to. Our workplace supporters are time and time again our best fundraisers because they're able to rally the support of their department or office around their cause.
Here are a few ways you can let people know about your challenge:
Send an email out to everybody with your fundraising link
Set up a WaterAid donation box on your desk
Make a short announcement at a staff or club meeting
"I asked for donations via email"
After you sign up, you'll start receiving handy updates from our events team every now and then. If any of them inspire you, feel free to forward them to the friends of yours you think might be interested in donating.
If you're not sure what to write over email, here's some sample text you can copy and paste:
Hi ________
Very soon I'll be taking a challenge to raise money for WaterAid, a not-for-profit organisation that is helping people get access to clean water.
I'll be getting involved in the Water Challenge, which means I'll be making water my only beverage for the month of March. That means no coffee, no tea, no alcohol and no soft drinks. Just water!
Can you believe that 1 in 9 people worldwide don't have access to a clean water source close to home? This has really serious consequences on people's health, wellbeing, and their ability to attend school. WaterAid is working to change this and you can help WaterAid by sponsoring me at _______________
Thanks
(Your name)