I'm learning a French phrase every day for The Learn on the Loo challenge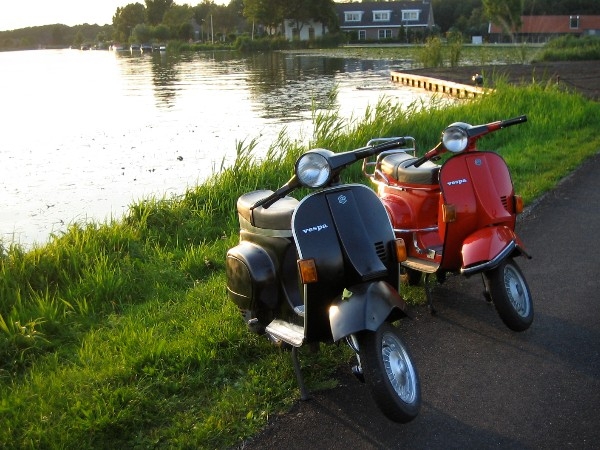 Hi, my name is Laura Language and I'm going to be learning French on the loo (le toilette).
I've wanted to learn français ever since spending my semester abroad in Paris last year, where I fell in love with the sights, smells, sounds - and people - of France.
For The Learn on the Loo challenge, my goal is to learn one new French phrase per day, meaning I'll have 30 new phrases by the end of the month and be well on my way to being a French maestro.
I'll be posting videos of my progress on my Facebook page. Please check them out :)
Tres cool!
When I return to Pari next year, my new French language skills will come in handy when I'm strolling down the boulevards of the Seine, before dining on Foie Gras and croquettes at a 3rd arrondissement bistrot or ducking into my local boulangerie for an aperitif.
Faites-moi don pour soutenir le travail fantastique de WaterAid!
- Laura
PS le bibliothèque!
Image attributions - French flag by Wisegie https://flic.kr/p/ag9i39
Vespa by Gilles de Smit https://flic.kr/p/4TwkL
Please donate to my Learn on the Loo challenge
Bonjour.
This November, I'll be dedicating the time I spend on the toilet to learning French!
I'm doing it because 1 in 3 people worldwide still don't have access to decent toilets. I believe that everybody on earth deserves to have access to this basic human right, and that together we can help achieve this. WaterAid will reach everyone, everywhere with clean water, decent toilets and good hygiene within a generation.
This vision inspires me, and I hope it inspires you too. Please donate to my fundraising page to contribute to WaterAid's amazing work. For just $40, WaterAid could provide a family with the training and support to build their own toilet.
Thanks so much,
Laura