Believe it or not, but your toilet can be a really convenient place to learn. It's already part of your routine, and it's often a quiet place, free from distractions.
If you're the kind of person who likes to use their phone on the toilet, then it's pretty easy to replace your Facebook scrolling with Wikipedia rabbit holes or using a learning app. And if you're more of a hands-free kind of toilet user, then maybe you'd prefer to spend your toilet time looking at a poster on the back of your door (just like primary school!). Many of us learned our times tables and revised for our year 12 exams on the toilet door, so what's stopping you from using those same tactics again?
It's up to you what you'd like to learn on the loo, but we've come up with three broad categories to give you a few ideas:
Laura has been longing to learn a new language. This November, she wants to start learning French on the loo.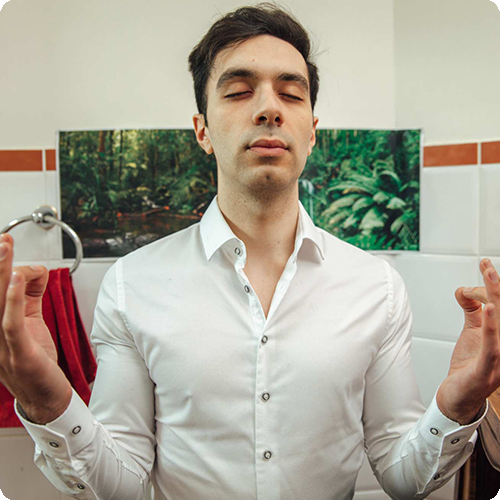 Matthew has been meaning to try meditation. This November, Matthew will use his toilet time to practice mindfulness.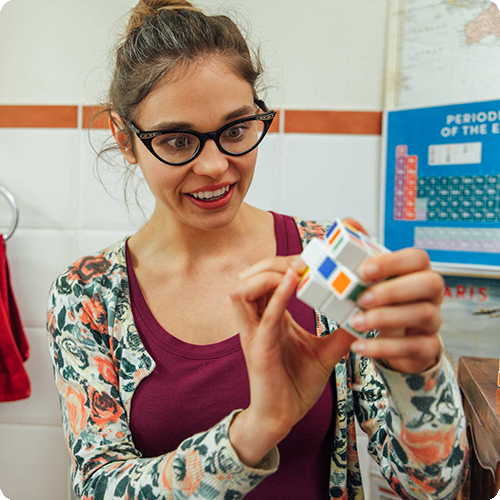 Tabitha has converted her lavatory into a little learning lab. This November, she plans on mastering the Rubik's cube.
What can you do on the loo?
Click "Next idea" for more Learn on the Loo ideas