Can you resist coffee, beer, wine, juice, soft drinks and tea this March, and drink just water for the month?
WaterAid is inviting Australians to give up their favourite drinks for the month of March - to take a break from alcohol and trade in their coffees, teas and soft drinks for the healthiest beverage of them all, water.
Through taking the Water Challenge, participants are asked to fundraise for the more than 800 million people worldwide who don't have clean water.
Join WaterAid Ambassador, The Block winner and model Elyse Knowles who is taking the challenge and making water her only beverage in March. "A big part of my lifestyle is keeping fit, healthy and happy. Having access to clean water makes this possible so I'm keen to do my part to make sure that everyone else has the same access to a happy and hygienic life," Elyse said.
"I believe that many of the things we take for granted are things that are very much needed by other people in the world. Every time I pick up a glass of clean water, flush the toilet or wash my hands I feel very grateful to be able to do so. This in turn gives me the drive to want to make the lives of others easier, more hygienic and more enjoyable by giving them these elements too," said Elyse.
You too can do good for your health while doing good for the world. Take the fizz out of your drink, give your coffee a wake-up call and raise a glass to the one drink the world can't live without. The Water Challenge is free to enter and all you have to do is challenge yourself to drink water as your only beverage in March.
Drinking more water and skipping caffeine, alcohol and sugary drinks can help with happiness, health and hydration. Read more about the benefits of participating in the challenge here
Fundraising from WaterAid's Water Challenge will go towards sustainable water, sanitation and hygiene projects for our near neighbours in Timor-Leste, Papua New Guinea, India and Cambodia.
"One in nine people worldwide do not have clean water close to home. Having clean water means less people will die from diarrhoeal diseases and less women and girls will need to make long, dangerous journeys to collect water. Without clean water people can't live dignified, healthy lives. With clean water, decent toilets and good hygiene people can unlock their potential, break free from poverty, and change their lives for good," said WaterAid Australia Chief Executive Rosie Wheen.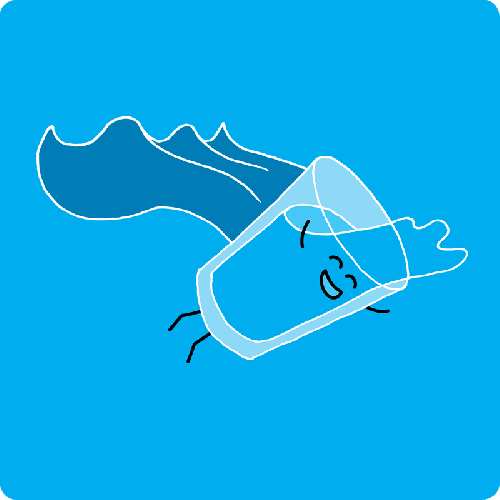 WaterAid/ Prashanth Vishwanathan